Medicinal Products and Internet
The information about medicines and medical advices that are accessible on the Internet, as well as broad spectrum of medicinal products offered for online purchase constitute numerous risks. The main problem is the enormous amount of accessible information and a large number of extremely suspicious offers.
Eventhough the Internet can in certain cases be helpful, it does not replace consulting a person qualified in medicine or pharmacy. It is important to discuss the information found on the Internet with a physician, pharmacist or druggist. Many medicines supplied from websites are of a deficient quality, deliberately and fraudulently mislabelled with respect to their identity or source and falsified.Therefore, the purchase of medicines from websites can put the health at risk. That is the problem especially with medicines that are most commonly abused like illicit narcotics or sedatives.
The following guidelines are provided by the Council of Europe's Ad hoc Group on Counterfeit Medicines and the Swiss Agency for Therapeutic products (Swissmedic). The texts is partially modified and adapted by the Croatian Agency for Medicinal Products and medical Devices (HALMED). We recommend you to take a few moments to read these guidelines.
Health risks that one should bear in mind when surfing the Internet
Deceptive information about medicines
BEWARE! Always bear in mind that the information supplied from the website is commonly biased, incomplete and/or incorrect.
Illegal actions
PAY ATTENTION TO: Internet diagnosis, incomplete, deceptive or incorrect counseling and therapies that are inadequate to your condition or are harmful to you, inadequate treatment and financial risks (medicines sold via the Internet very often are more expensive than those available from drugstores or pharmacies and it is impossible to claim reimbursement or compensation for eventual dammage, furthermore, the medicines may be confiscated by the Croatian Customs Administration.
Medicines that are illegaly placed on the market (via the Internet web sites, announcements or e-mail)
BEWARE! These products commonly have quality, safety and efficacy defects (falsified or banned products, too high or too low dosage, unapproved medicines).
Should you need more information
Authorised health care providers are the most qualified to assist you in choosing the right medicine and they can advise you on the other sources of information responding to your needs.
The best way of using the Internet's advantages and to recognise the risky offers is critical questioning of medical informations offered.
Information sources on medical topics
Authorised doctors and pharmacists - reliable source
Competent Health Authorities - sources easilly accessible offering reliable information
Authorised Health Care Facilities - sources easilly accessible, commonly offering reliable information
Medical Libraries and Academic Sources - informations that are reliable, but commonly provided in scientific terminology
Health Care Providers Associations - informations that are reliable, but commonly provided in scientific terminology
Patient and Consumer Organisations - provided in lay language, commonly reliable source of information
Non-Profit Organisations - if known, easilly accessible, commonly reliable source of information
Companies - in principle only provide the information about their products
Virtually all other sources, individuals, unknown web sites - in principle provide non-reliable and incorrect information
Reminder for medicines information check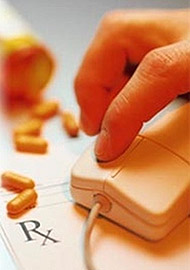 What should the Internet pages contain?
1. Who is responsible for the website?
Does it include a credible professional qualification and the name of the author or the organisation?
Does it have a complete contact address?
2. Is the information published reliable, complete and up to date?
Does the site provide balanced information, including details of both the advantages and risks of the medicine?
Is the initial information source reliable?
Does it contain links to unreliable sites?
Check on all the information by using other sources and discuss it with your physician or pharmacist.
3. Does the information correspond to your needs?
Find out who is targeted by the information (qualified medical personnel, companies, the general public/patients, potential buyers.
Does it answer your questions?
Use this reminder on your favourite web pages about medicines in order to check what seems to be alright and what seems to be suspect to you.
The medical information reliability check may take a lot of time, but it does not take long for a certain alert degree:
Ask the right questions!
Use your own common sense!
Never provide your personal data, unless you are sure that web pages are ensured by a personal data protection mechanism!
Discuss about the information you have found on the Internet with you doctor or pharmacist.
Things that should make you suspicious:
Guaranteed immediate and sensational results
Claims that the treatment presents a "magic cure" or secret recipes
Testimonials from professionals or patients
Claims that the medicine is effective against a broad spectrum of diseases and that is suitable for anyone
Web pages without a full address, offering contacts exclusively via e-mail
Aggressive sales approach, i.e. complicating the closure of web pages
Please consult your doctor or pharmacist, should you need a prescription or a medical prescription.
Check on the retail place, whether it is authorised for sale or offer of these products and services (check with the Croatian Authorities).
If you do not feel well, ask your doctor!
Choose reliable medicines!
Buy only those medicines that are authorised in the Republic of Croatia (the marketing authorisation is granted by the Agency for Medicinal Products and Medical Devices) and buy them only at authorised places. Consult with your health care professional (doctor or pharmacist) to ensure the appropriate use of medicines.
Approved and quality medicines are placed on the market by authorised entities at authorised retail sites that are approved by competent authorities in Croatia (Agency for Medicinal Products and Medical Devices, Ministry of Health).
WARNING: In the Republic of Croatia it is forbbiden to import medicines that have been ordered via the Internet or mail. Every such medicine that arrives in Customs will not be delivered to the person that has ordered it due to a suspect in the origin and the quality of the medicine, given that in that case, the product has not been approved and assessed by the Agency for Medicinal Products and Medical Devices (HALMED). Consult your doctor, should you need a medicine that is not approved in the Republic of Croatia. It is possible to import such medicines for patient's needs, on his own responsability and based on the doctor's prescription, via authorised wholesalers after providing previously the permission of the Agency for Medicinal Products and Medical Devices (HALMED).
Bear in mind that by buying medicines from websites, you expose yourself to a huge risk!
The following websites offer more specific information:
Other links: